Hey folks just thought I'd pop in and offer my meagre painting talents utilising one of my favourite paints. The gloriously gloopy liquid talent that is Ryza Rust.
For the purpose of this step by step guide I'll be using an Ogre Irongut; please forgive my god awful photography.
To begin with I'll show you my paint station and how I like to prep models for painting.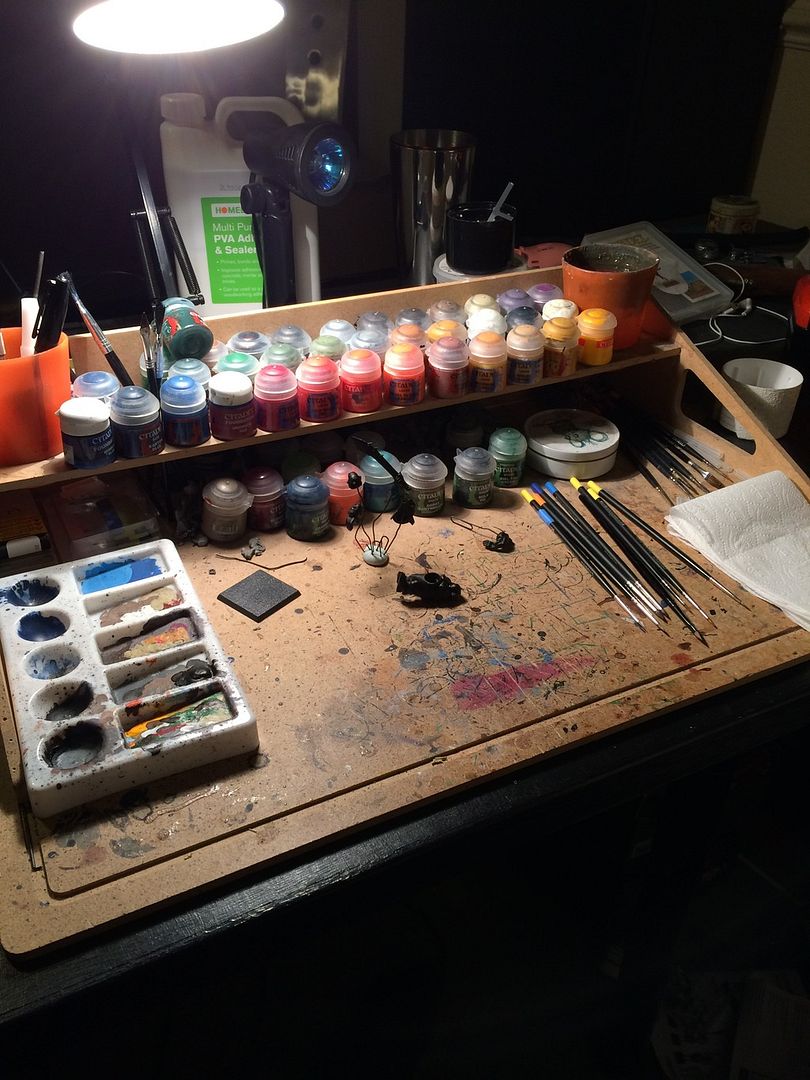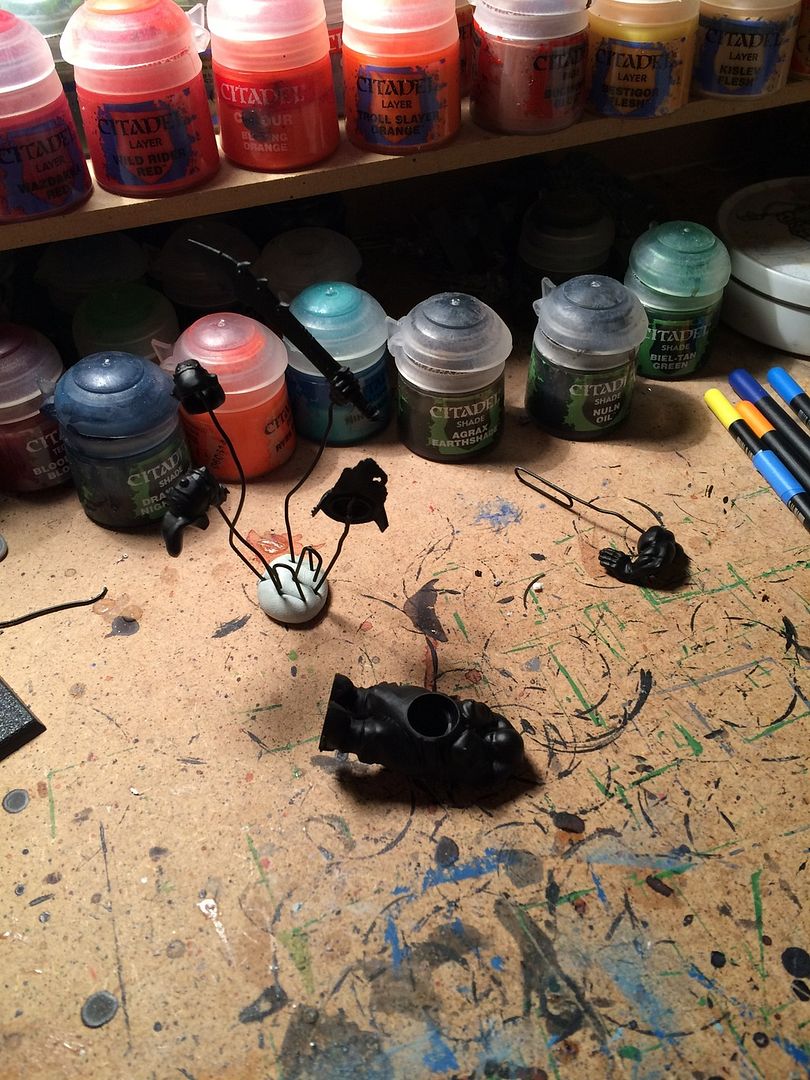 As you can see I prepare the models into sections to avoid blocking any areas, this is just good advice for painting in general, though by no means compulsory.
Step one of the actual painting is simple. Paint all metal areas with Leadbelcher.
Next up we use this beauty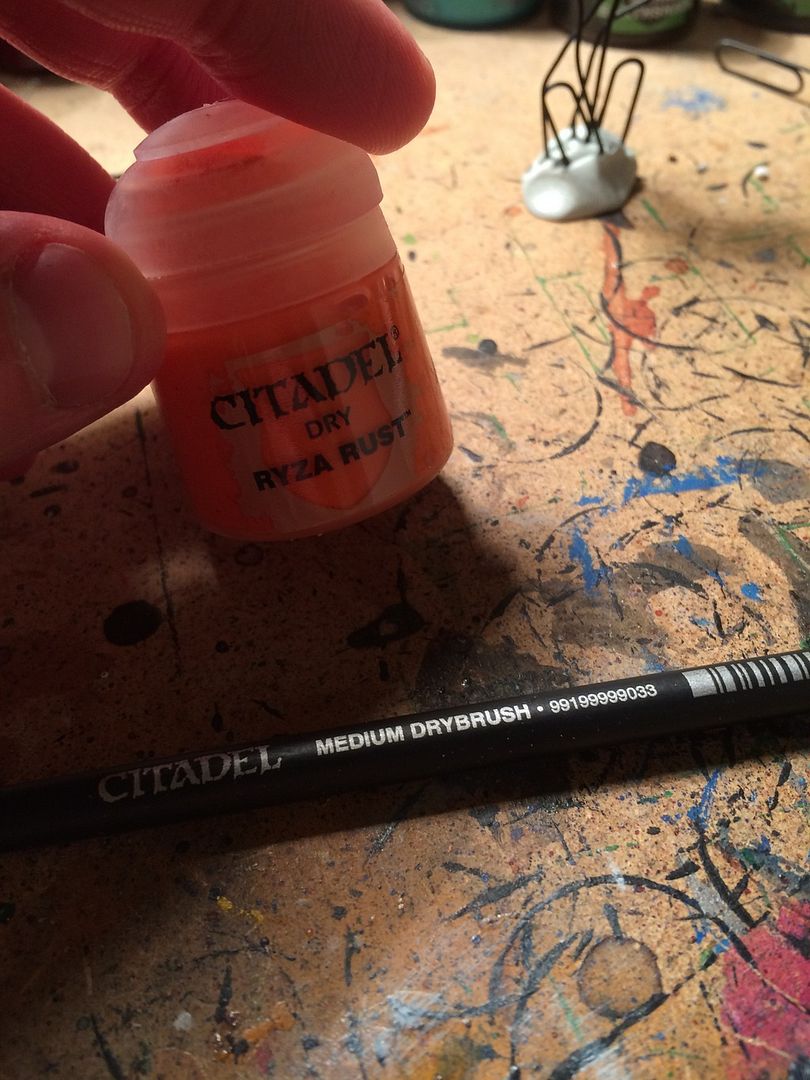 I cannot tell you how much I love Ryza, I am not a fan of drybrushing but this stuff is just marvellous, forget your weathering powders. Its fantastic stuff.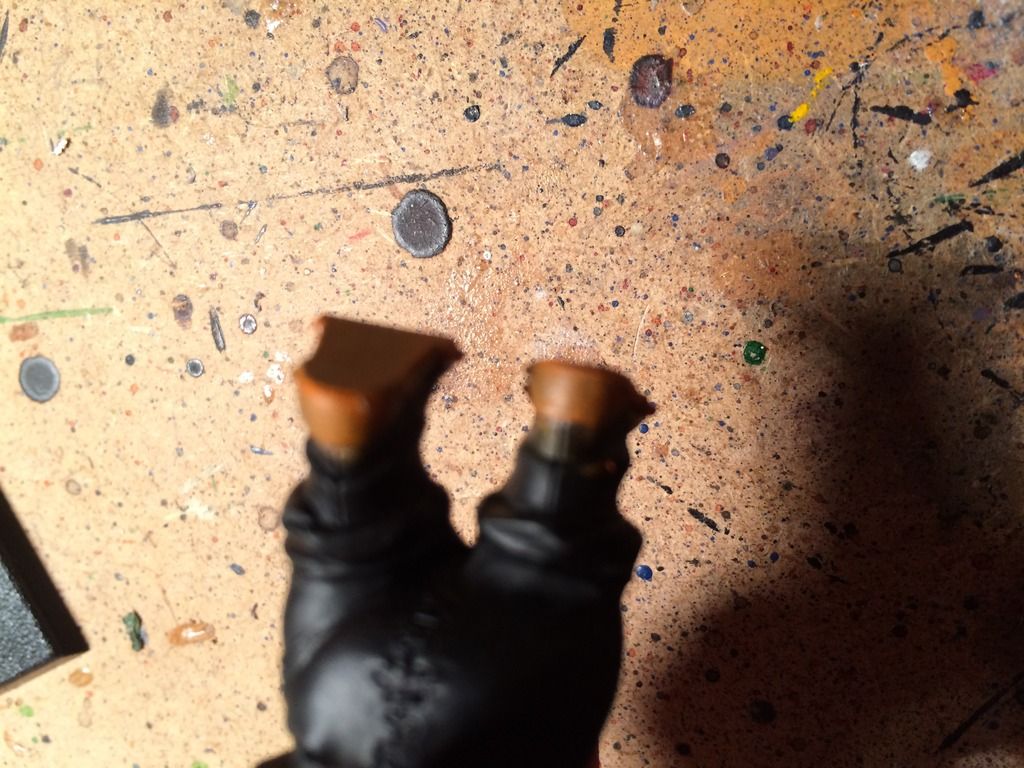 As you can see I apply a heavy drybrush of the Ryza, make sure to get it into crevices, and areas which would not often see contact. Rust forms in the unused areas more heavily as it is not easily knocked off there.
Next up whilst Ryza is a fantastic paint it is a tad too orange, they are bikes at the bottoms of canals which have not rusted that orange. So i use two undiluted layers of Agraz Earthshade (thats brown ink to those non-GW painters) undiluted but still a light wash, you dont want the wash to be pooling in any areas, just a natural toning down of the orange. It will also make the metal dirty as well as rusted.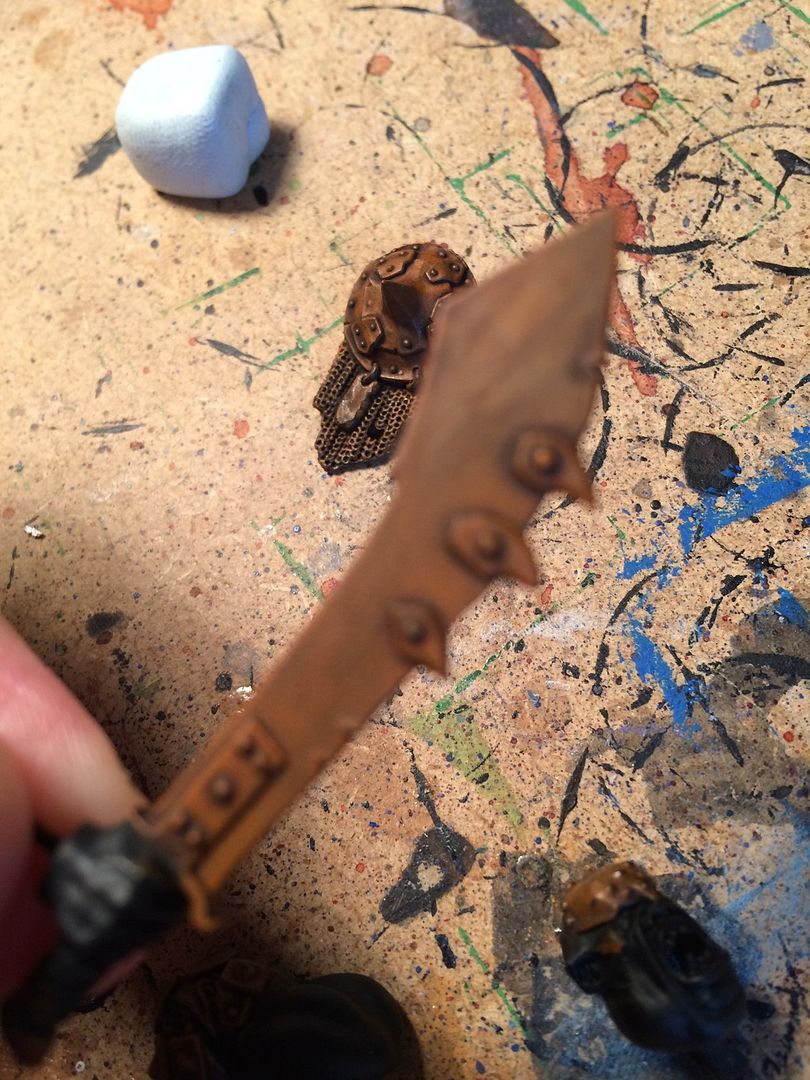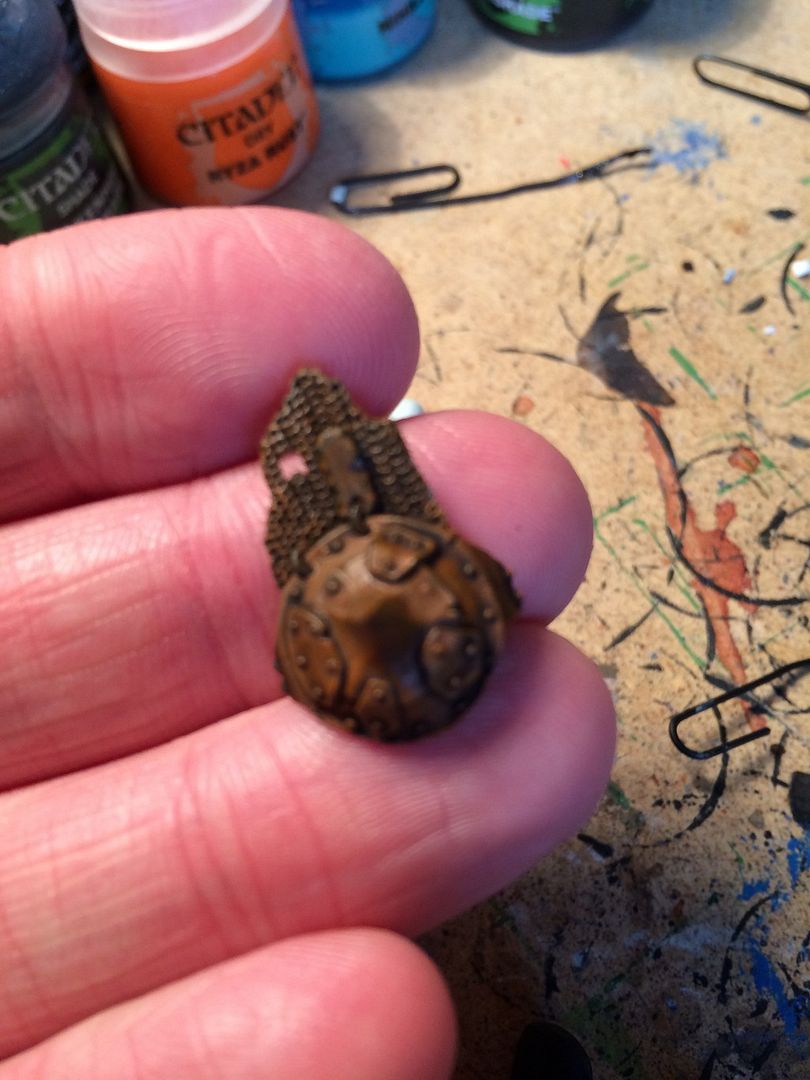 Follow that up with another layer of leadbelcher, this time just light highlights, specifically looking for raised areas, anyway likely to make contact with enemy weapons, things bashing against them, basically any contact which would be firm enough to knock off the rust. generally this will be the raised edges, rivets, edges of weapons etc.
The final stage is to put a brighter metal (I am using Runefang Steel) for anywhere the metal will take real pounding. For the sake of this Ogre the only area I did this highlight was the edge of his sword blade. To represent the sharpening marks/notches from use. For this highlight I feathered in horizontally to the blade edge. Making sure it was uneven, no Ogre ever sharpened a blade dead straight.
So there you go, just a quick guide to an easy but effective method of painting dirty metal. The future is Grim, Dark and full of War. Ain't Nobody got time to polish their sword.