Published on 19th July 2011 17:24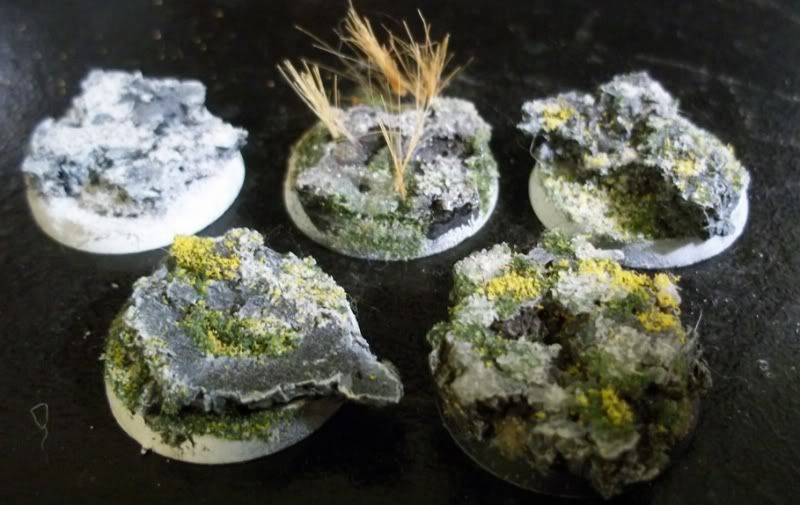 I'll start with showing a cluster of completed bases so you can see some examples of what can be done. Of course your imagination is the limit, but these show a few styles I typically create. These bases do not take very long to complete, as the drying time of the paint is the longest process, and they can be done in batches just like doing an entire squad of Marines a the same time.



This tutorial is going to show two examples of base styles. One will be a "Lava" base ...